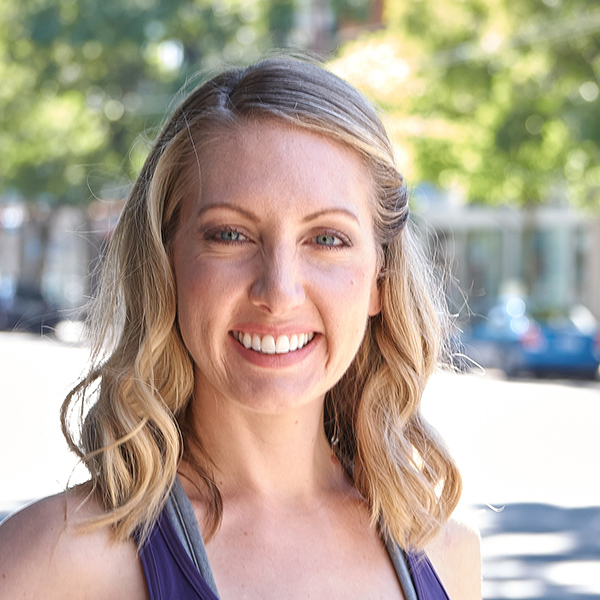 Your Fitness Director, Amy, has a big love for people and helping them achieve their best self. She has been a Seattle resident for 10 months now, having moved from the L.A. area last March. Finding and getting to know the community at TRIBE has been her favorite thing about living in this new city. Say hi when you see her at the front desk or in the back studio for Power BARRE!
Originally from:
The OC, California
Currently live:
Queen Anne, Seattle
Other job(s)?:
I am lucky enough to work full time at TRIBE!
When/where did you first discover Barre?:
As a former professional dancer, I have numerous friends that instructed Barre before it was very well known, so I started getting really into it when I was dancing in New York. After a broken foot put my career on hiatus, Barre was one of the only forms of exercise that really sped up my recovery. It was just my luck that a fantastic Barre studio was opening up near me in CA. I trained for three months with them, and taught for that community for almost two years as one of their original instructors. I love that Barre combines my two loves of dance and fitness, and it leaves me feeling like I can conquer anything after class is over! Even through two pretty serious injuries, Barre has been there to consistently get my body and mind back to tip-top shape.
Favorite past time:
Quality time with friends and family.
Hobbies:
Knitting, cooking (paleo), reading, taking walks. I'm basically a grandmother. I also still dance and perform as a hobby.
Family/pets:
Parents, younger brother, and sister-in-law all in California, and a puggle named Harrison.
Hidden talent:
I've been told I'm a really good writer. Also- proof-reading my boyfriend's MBA papers. ;)
Something not many people know about you:
I can be pretty nerdy. I am a die hard Star Wars and Harry Potter fan, and I try to read anything I can get my hands on.
Mantra:
Dream bigger- then work really really hard on the baby steps to get there.
Anything else you might want the Tribe members to know about you:
My classes are low impact, but high intensity. In other words, easy on your joints, but works your muscles hard! Expect a class that's very music based and high energy, with lots of muscle shakes and one or two (or three or four) jokes thrown in!


Book a Class with Amy