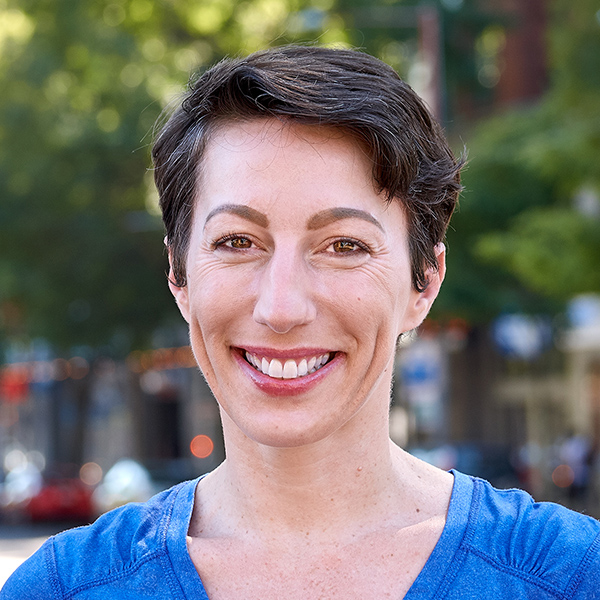 Susan holds a B.A. in Theater Arts from the University of California at Santa Cruz and is also trained in Ballroom Dance and instruction. She originally came to Pilates through Lisa Graham, founder and owner of Agile Monkey Pilates in Santa Cruz, California. Pilates taught Susan how to understand and work with many of her postural deviations, with which she constantly struggled as a performer. She studied for several years with Jeannette Palmer who inspired and encouraged her to pursue teaching. Susan received her training and certification from Pilates Academy International in New York City. She taught as a senior instructor at Pilates on Fifth and as a recurring substitute instructor at Mark Morris Dance Center. She welcomes students of all fitness levels and incorporates modifications appropriate for each individual to ensure that the everyone is working optimally and safely for their own body, skill level, and background.
Originally from:
California (Bay Area)
Currently live:
Shoreline
Everything you teach (are certified in):
Pilates mat & apparatus, ActivCore, Cardiolates, Silk Suspension system, CoreAlign
When/where did you first discover Pilates/Barre/TRX/etc?:
A friend of mine who was getting certified in Pilates needed a person to practice on and she asked me. I had never heard of Pilates before and we met weekly for a private session every Friday evening. I was hooked after the first 5 minutes.
Favorite class you teach:
Reformer Pilates
Favorite past time:
Hanging out at the beach
Hobbies:
Running, Cycling
Family/pets:
I have one older sister who lives in NYC. I had a fish named Warren, but he passed recently.
Mantra:
Life is short, enjoy it.


Book a class with Susan