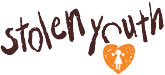 In Seattle, more than 500 kids are being bought and sold for sex, and the average age is just 12 years old. Let that sink in for a second.
When I heard this a few years ago, I was shocked. At the time, my kids were 8 and 10 years old and it scared me to death. I found it hard to believe that in this wonderful city of ours, there could be such a dark and dangerous thing happening right in front of our eyes. But the silver lining in this story is that there is an amazing organization called
StolenYouth
that is working tirelessly to raise awareness and to fund programs that are making direct and meaningful impact on this issue. They've already worked with law enforcement to ensure that no child is arrested in this process, they've worked with businesses (including the hospitality industry) to recognize and report suspicious trafficking, they've provided support services for more than 250 trafficked kids, are providing education about the issue to 1,090 high school students, and have funded a Men's Accountability Program for sex buyers. I was so impressed, I joined their board last year.
And here's where TRIBE comes in. For the month of April, TRIBE will be pulling out all the stops to help raise awareness and money for StolenYouth. Amy, David, Marlys, Shana, Ashleigh, James, Hilary, and Jessie are donating their time and talent to create special workshops that you can take. These will be offered at an additional charge, but 100% of your payment will go to StolenYouth. In addition, we're creating a special offer for class packages to generate additional donations. To find and book any of these special opportunities, just look under the "workshop" section of the TRIBE app, speak with the front desk, or sign up
here
.
Thank you for your support in helping this wonderful organization.
Alan
Support StolenYouth