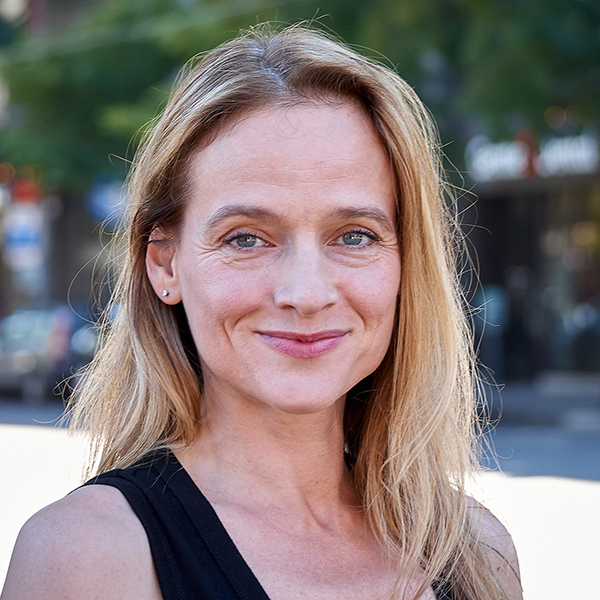 Taking any class of Shana's is always a treat! This sweet lady will work every last one of your muscles to fatigue in her Power class- all with a smile! Look out for any Yoga class she subs as well!
Originally from:
Boston
Currently live:
Seattle
Everything you teach:
Yoga & Power Reformer. Excited to add Barre to the list this winter.
Other job(s)?:
Commercial actor
When/where did you first discover Pilates/Reformer work/Barre/TRX/etc?:
My early experience on the Reformer was therapeutic and relaxing. More like Tribe's Tone and Stretch class. A few years ago I tried a hybrid Pilates method that combined those gentle qualities with high intensity strength training and cardio and I was hooked.
What clients should expect from your class:
A fun, high intensity Power Reformer class with great music.
Favorite past time:
Reading and writing.
Hobbies:
Cooking, sewing and urban hiking. I love to walk cities, neighborhood to neighborhood.
Family/pets:
Dan is my guy. Esther is our cat. I love them both dearly.
Hidden talent:
Super Recognizer (no, really, it's a thing) "Super recognizers have an "exceptional" ability to recognize faces and can often recognize a person years after catching just a fleeting glimpse of their face, says super recognizer expert Josh P. Davis, Ph.D., a senior lecturer of psychology at the U.K.'s University of Greenwich."
Something not many people know about you:
I sometimes spend precious minutes of my one life watching Vanderpump Rules. I don't feel good about this and honestly could use some accountability, so I'm just going to leave it here.
Mantra:
Lokah Samastha Sukhino Bhavantu "May all beings everywhere be happy and free, and may the thoughts, words, and actions of my own life contribute in some way to that happiness and to that freedom for all".



Book a Class with Shana