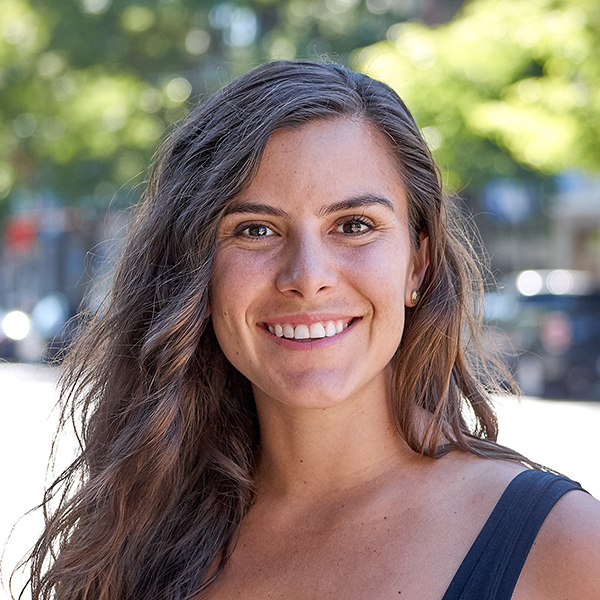 Leslie is a holistic nutritionist and yoga therapist recently having relocated to Seattle from Aspen, Colorado. In her nutrition practice, she works with clients wanting to lose weight, heal digestive issues, and increase overall vitality. She also specializes in creating custom cleanses to make the detox experience safer and more efficient. As a yoga teacher, Leslie specializes in an alignment-focused Vinyasa yoga as well as more therapeutic stretch classes. Leslie is also a Phoenix Rising Yoga Therapy practitioner, which is a combination of yoga and talk therapy, where assisted movement and simple dialogue are combined to increase relaxation and awareness, heal emotional trauma, and improve decision-making skills.
Originally from:
Naples, FL
Currently live:
Madison Valley
Everything you teach (are certified in):
Yoga
Other job(s)?:
Nutritionist and Yoga Therapist
When/where did you first discover Yoga?:
I fell in love with yoga when I was a freshman at Boston College and it changed my life forever.
Favorite past time:
Trail Running and Skiing are my big loves! I grin like a total goofy maniac while doing both.
Hobbies:
Trail running, skiing, hiking, cooking , and visiting (and cooing at) the sea otters in the aquarium!
Family/pets:
My husband Peter and I rescued a very cute (and incredibly sassy) black lab named Pema. We think this is what having a teenage daughter must be like... so hopefully we're slightly more prepared for the human variety.
Hidden talent:
Hm... possibly a general obsession with the perfect bite of food! I love cooking and coming up with a perfectly balanced, hugely flavorful bite.
Leslie's Morning Smoothie Recipe
Something not many people know about you:
I lived in Nepal to study in a Tibetan Buddhist monastery.
Mantra:
"In Louisville, at the corner of Fourth and Walnut, in the center of the shopping district, I was suddenly overwhelmed with the realization that I loved all those people, that they were mine and I theirs, that we could not be alien to one another even though we were total strangers. It was like waking from a dream of separateness, of spurious self-isolation ... Then it was as if I suddenly saw the secret beauty of their hearts, the depths of their hearts where neither sin nor desire... can reach, the core of their reality, the person that each one is in God's eyes. If only they could see themselves as they really are. If only we could see each other that way all the time. There would be no more war, no more hatred, no more cruelty, no more greed... I suppose the big problem would be that we would fall down and worship each other. "-- Thomas Merton

www.lesliewoodwardwellness.com


Book a Class with Leslie