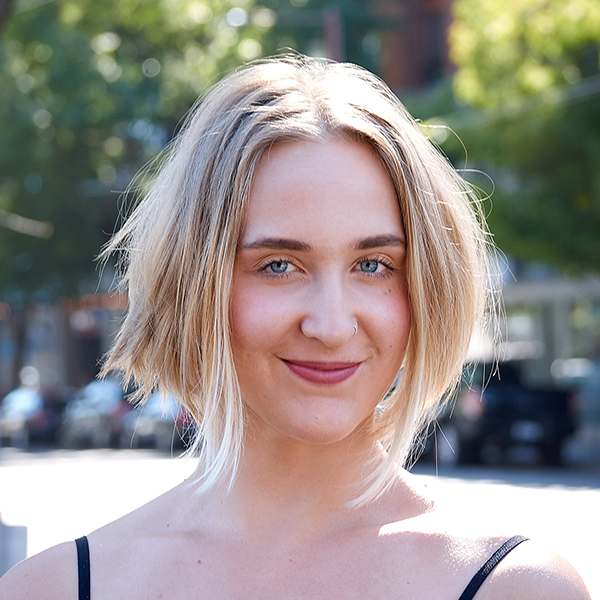 *New Power Reformer Lite Class time: Tuesday/Thursday 12pm!
Since her first day at TRIBE last year, Marlys has quickly become a client favorite. Her methodical and technical approach guarantees a challenge in all of her classes, from Tone & Stretch to Power Reformer. She is on the schedule 4 days a week, but be sure to sign up ahead of time! Her classes tend to fill up quickly!
Originally from:
Baltimore, Maryland
Currently live:
Capitol Hill, Seattle
Everything you teach (are certified in):
Traditional Reformer, Mat, and equipment Pilates, Power Reformer, Barre
Other job(s)?:
Art producer, performer/dancer, curator
When/where did you first discover Pilates?:
When I was dancing in San Francisco - I got fractured a rib and was told to stay still + lay down for up to 2 months.... my Physical Therapist suggested Pilates. It was the only thing that allowed me to recover and actually come back to dancing stronger than I was before.
Favorite class you teach:
Reformer Pilates - it's a classic for a reason. 2nd favorite is Power - I like to push clients to their max.
Favorite past time:
Long walks, reading, exploring my surroundings
Hobbies:
None currently - all of my hobbies have become part of my job(s). I'm an all-in kind of person ...
Something not many people know about you:
My dad is a musician and instrument maker in Canada, I have my own tune called Marlys Norman's Reel. www.chrisnorman.com
Mantra:
"Create + Discover"


Book a Class with Marlys