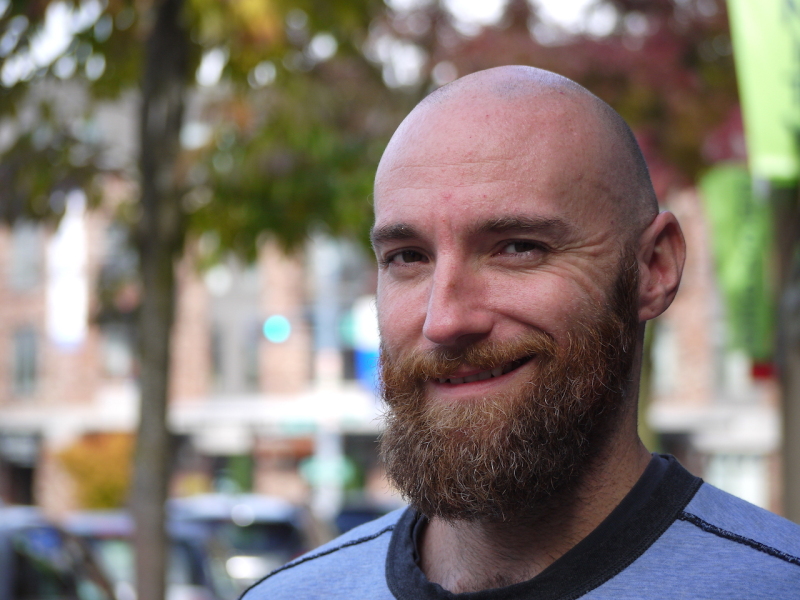 TRIBE is so happy to introduce our newest instructor, James! He is a brand new Seattle-ite, coming to us from Los Angeles. His classes are equal parts fun and torture, with some dry humor sprinkled in. :) You don't want miss him, Wednesday nights at 6:30pm (Reformer Pilates) and 7:30 pm (Tone and Stretch), starting 11/2/16!
Originally from:
Ft Lauderdale
Currently live:
Cap Hill
Everything you teach (are certified in):
Pilates, myofascial rolling, massage therapist. Apprentice for antigravity yoga.
How did you first discover Pilates?:
Somehow I started dancing at 22. The university I was at suggested I take their conditioning class which was a fusion of Pilates, Gyrotonics, and Ballet floor work
Favorite class you teach:
Reformer Pilates
Favorite past time:
I have this thought that sleep is America's favorite pastime and not baseball. For me it's Volleyball (but sleep is a close second)
Hobbies:
Reading, Board Games, Dancing, just staying active
Hidden talent:
I can crack my fingers really quickly
Something not many people know about you:
I once had hair.
Mantra:
"Breaking down movement to their simplest form can be very challenging work...but well worth it."
Anything else you might want the Tribe members to know about you:
I'm a fun and jovial anatomy nerd that will make you work!