Aimee Chevalier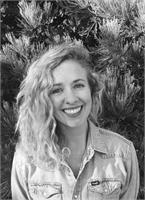 Method: Yoga
Aimee discovered yoga while in college and has a background in dance. Believing yoga asana to be moving meditation, she appreciates the presence, mindfulness, and union that come with the practice. She has from the beginning been inspired to share the teachings with others. Aimee guides flowing movement with breath, alignment, expansion, and a connection to deeper meaning. With gratitude for the many teachers that have lit her path, she teaches to continue learning.
Aimee received RYT-200 certifications with Synergy School of Yoga in Seattle and with Mount Madonna Center in California under the teachings of Baba Hari Dass.
Aimee Chevalier instructs the following:
This gentler Yoga class is designed to promote a nurturing environment for practitioners at any level. This class will explore basic yoga postures, breathing techniques, and meditation strategies for deep relaxation and rejuvenation. Each posture will be synced to rhythmic breathing to create a gentle moving meditation. This class encourages balance, gratitude, and strong body awareness through proper alignment and spinal stability. The moderate flow of the class will build a heat in the body to promote opening in the body and mind. Come flow with us, TRIBE style. Please bring water, towel and a smile.




Power Vinyasa Flow is a guided energized flow of yoga asanas (poses) creatively linked and synched with the breath. Moving fluidly with intention as you lengthen and strengthen in a fun and mindful way, Vinyasa is a wonderful complement to all other movement practices - the unity of body, breath, and mind. Let go and flow to find joy, release, and presence on the mat and end feeling grounded and ready to take on your week in this 50 minute offering.

Namaste!