Shana Davis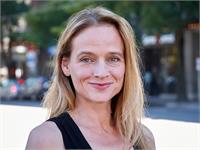 Methods: Power Reformer, Yoga
Shana's background in yoga provides the foundation for her mind body approach to training, nutrition, stress reduction and overall wellbeing. A lifelong student of hatha yoga, Shana became certified to teach vinyasa flow in 2006. Realizing the importance of cross training in a variety of activities in order to achieve a balanced, well-conditioned body and a vibrant, stimulated mind, Shana began practicing a discipline of exercise that combined the fluidity of traditional Pilates with high intensity aerobic conditioning. She found this combination so effective and fun that she completed her SPX training in 2011 and began to teach Sebastian Lagree's method of total body fitness. Shana's philosophy is simple: "We're designed to move and sweat, eat nutritionally dense food, drink water, rest, reflect, and repeat. Sometimes we lose sight of this, I'm here to help folks remember."
Shana Davis instructs the following:
A high intensity workout that combines Pilates principles, strength training, and quality movement, at a pace that keeps your heart rate elevated to ensure a full body, cardiovascular workout. More importantly, you will leave with a high metabolism that continues to burn body fat. The class will begin with a warm-up, and end with a cool-down and stretching. Bring water, a towel, and be ready to have fun, listen to great music, and sweat! Don't worry, your instructor will modify for you and help you through
it.

This class is ideal for:
-Intermediate and advanced fitness levels (courageous beginners usually do just fine).
-Those who want the muscle tone, fat burning, and elevated metabolism that results from a well-designed, full body workout.
-Members who want to work hard, but in a safe environment, using only quality movements.
-Results!

Grip socks required (available for purchase).




A medium intensity class that is a fusion of traditional Pilates, functional strength training, and a little sweat. This class is structured to truly be accessible to all levels, so the instructor will be giving you personal attention, customizing the movements for you.
This class is ideal for:
· Beginners who want to be introduced to our Signature Class.
· Members who want a little more work, muscle toning and lengthening, at an intermediate level.
· A medium level recovery from harder workouts.

Grip socks required (available for purchase).




This is a workout that is built on the principles of Joseph Pilates. His method is the art of controlled movements, which should look and feel like a workout when properly structured. If practiced with consistency, Pilates improves flexibility, builds strength, develops control and endurance in the whole human body. It puts emphasis on alignment, breathing, form, technique, developing a powerfully strong core, and improving coordination and balance. Pilates' system allows for different exercises to be modified in range of difficulty from beginner to advanced. Intensity can be increased over time as the body conditions and adapts to the exercises. Some of the movements are technical, but your instructor will help you through them, and your skill will develop.

Grip socks required (available for purchase).