Jessie Smith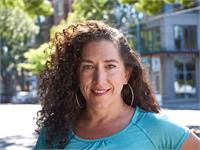 Methods: Power Reformer, Reformer Pilates, Reformer: Tone and Stretch, Cardio Kickboxing, TRX&BARRE, Mat Blast, Personal Training
Jessie Smith, has over 17 years of fitness training and teaching, and has extensive pilates training through STOTT, PEAK and PAI. She is now leading various Pilates classes, TRX, Cardio Kickboxing, and Barre. Jessie brings a fun and playful energy to all of her classes. She strives to help people become inspired by their fitness routines. Her motto is "Move, and be moved". In addition to having a fun class, with THE BEST music mixes, be prepared to be challenged on every level.
Jessie Smith instructs the following:
Want to release some stress? Lose some inches? Tone your arms, hips, waist and glutes? If you do, this is the class for you. This cardio kickboxing class combines dance, kickboxing and kung fu. Imagine J-Lo meets Jackie Chan. This class is similar to Tae Bo, yet provides a much groovier, higher impact fitness program. Learn various kicks, strikes and combinations while burning over 500 calories! *Shoes (that are dry) are highly recommended*




This 2-in-1 class will kick your behind into high-gear.

Prepare for a full-body workout that is high energy and fast paced. The class will combine Izumi Tabata world's highest fat burning workout with the U.S. Navy SEALS Suspension Training® technique: TRX; what you get is a revolutionary method of leveraged bodyweight exercises.

Adding the Barre component will tone your gluts, abdominals, thighs, arms, strengthens your legs, back and will aid in improved posture. Another LAB5 fusion ordered up just for you!

Please sign up and reserve your class today, space is limited to 12 LAB5 community members.




CardioFit is a moderate intensity workout that combines strength and cardio segments using bands, dumbells and gliders. You will challenge your aerobic and anaerobic threshold every time so come prepared to get your cardio on! This is a fun class is also set to high energy dance music, so along with your cardio, bring the Funk!

Wear your sneakers or grip socks.




A low intensity class that incorporates traditional principles of Joseph Pilates, some mild strength training, and a lot of stretching using the unique reformer springs to lengthen you out.

This class is ideal for:

· Beginners who want to be introduced to our workouts.
· Those who are rehabilitating injuries.
· When you want to focus on stretching and recovery from your hard workouts.

Grip socks required (available for purchase).




This is a workout that is built on the principles of Joseph Pilates. His method is the art of controlled movements, which should look and feel like a workout when properly structured. If practiced with consistency, Pilates improves flexibility, builds strength, develops control and endurance in the whole human body. It puts emphasis on alignment, breathing, form, technique, developing a powerfully strong core, and improving coordination and balance. Pilates' system allows for different exercises to be modified in range of difficulty from beginner to advanced. Intensity can be increased over time as the body conditions and adapts to the exercises. Some of the movements are technical, but your instructor will help you through them, and your skill will develop.

Grip socks required (available for purchase).